Corporate Art Rentals has just hung a stunning painting by Melbourne based international artist, John Aslanidis in the impressive entry foyer of 567 Collins St. This large painting, titled 'Dislocation' is over 4 metres long and makes a dramatic and memorable entrance for clients and associates entering the building. John's paintings occupy a space between sound and vision. This interdisciplinary approach has a correlation with music, mathematics and science.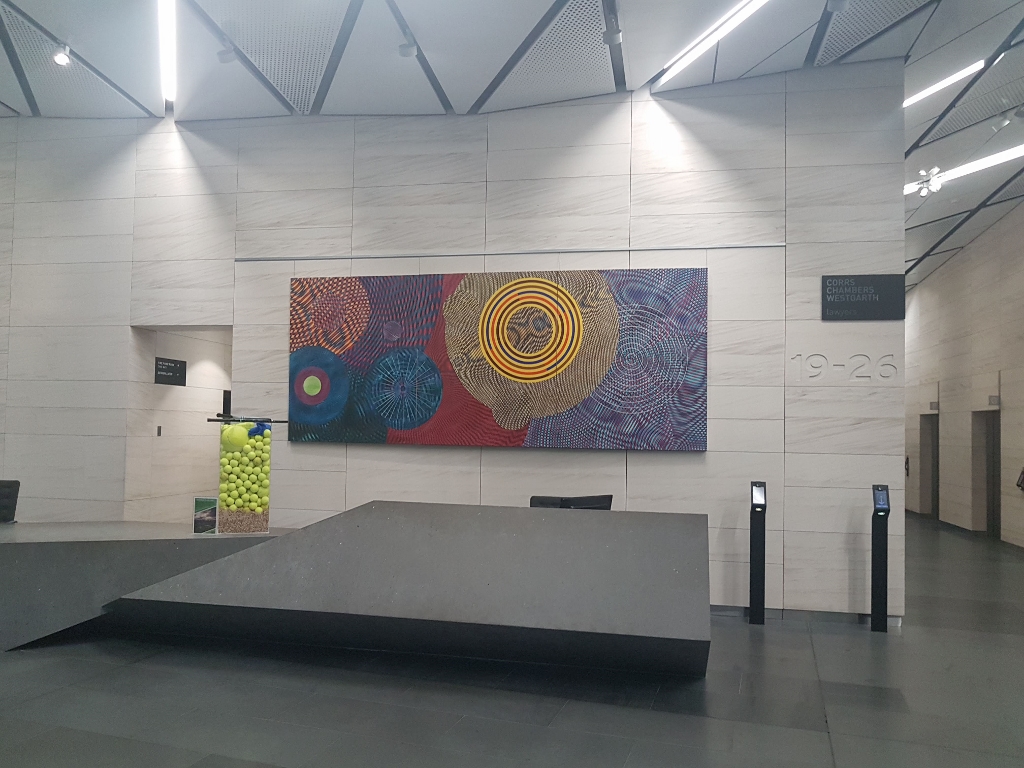 John's works are collected all over the world and he recently completed his major site-specific commission for Longchamp's Omotesando boutique in Tokyo's Harajuku precinct. John has collaborated with Brian May, the musician, in several installations as can be viewed on John's website here http://johnaslanidis.com/
Corporate Art Rentals are proud to be associated with such an innovative and talented artist and delighted that we can showcase his artwork in one of Melbourne's best office buildings.