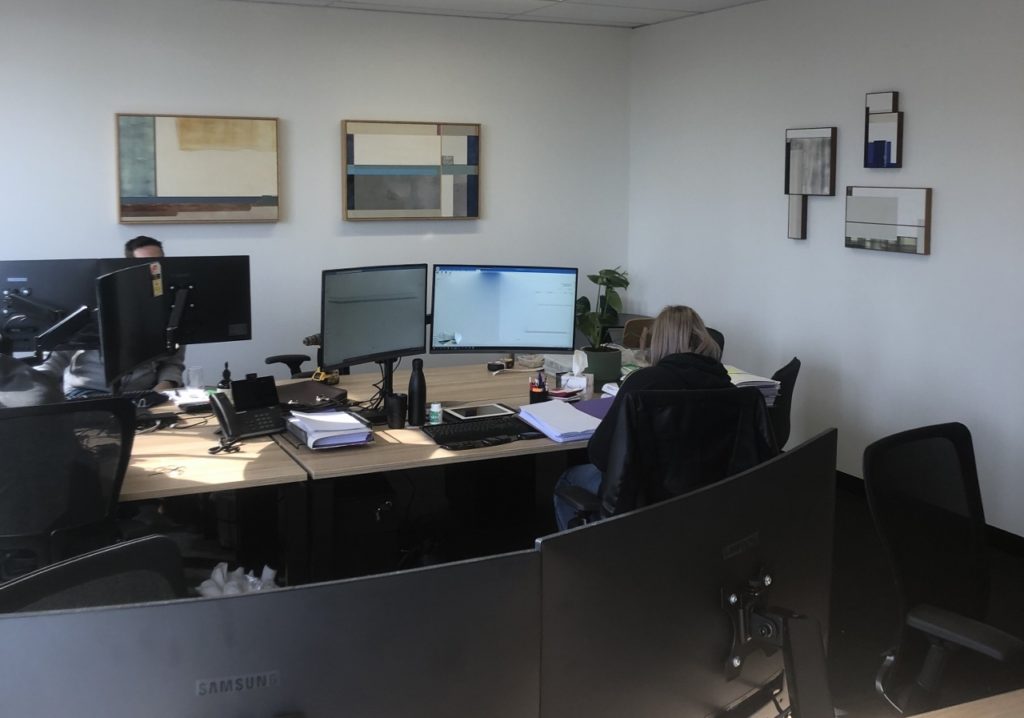 A new office for a family law firm in Melbourne has been enhanced by renting paintings of two of Corporate Art Rentals artists, Ian Wells and Sophie Perez.
The firm has hung Ian's calming works in their office space. Ian's artistic practice owes as much to his craftsmanship and woodworking skills as his painting skills. Ian has a strong interest in old hand tools which he carefully collects and lovingly restores. Ian uses these tools to create the panels on which he paints and crafts the frames that finish them off using his carefully collected and lovingly restored tools.
Sophie's painting, 'Dandenong Ranges' is beautifully hung in the firm's reception area. Sophie's works display landscapes' endless possibilities through colour and texture. Seeking new compositions of shapes and light within the landscapes. Everyday environments inform her work, and living in various locations has directly inspired her practise, looking for ways to portray what is around.
Both the firm's clients & staff now get to enjoy and benefit from viewing these original Australian artworks.