Corporate Art Rentals recently completed a project with an established financial company with its offices at La Trobe St, Melbourne. The new artworks were required to complement the renovations that had been recently completed in the offices. The company was interested in enhancing their décor with original artwork for the office, which would also be a conversation starter with clients and customers who frequently visit the office.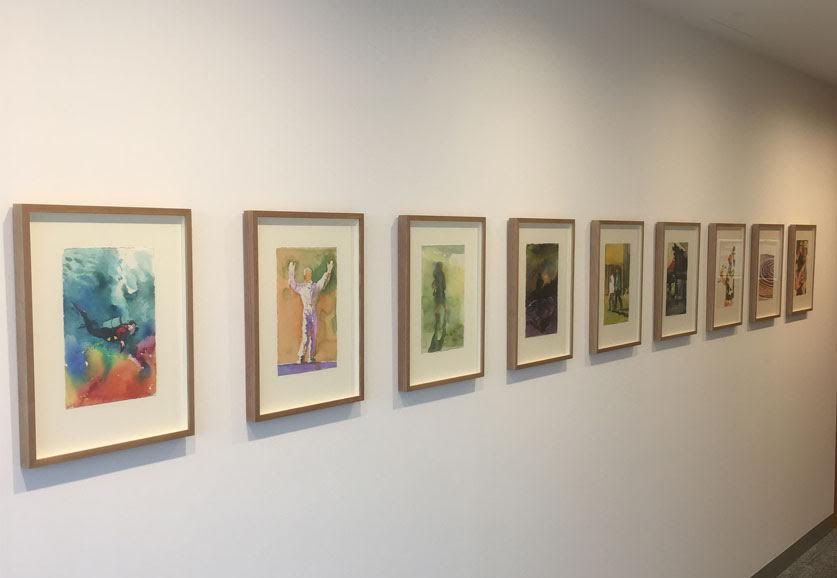 Dagmar Cyrulla at Corporate Art Rentals consulted with the company to provide a total of 15 artworks for the offices, comprising work by artists John Aslanidis and Maryanne Coutts. The artworks for offices were finalised following extensive consultation with the company's interior designer. The artworks were installed by Ellis Art Installations, our key supplier.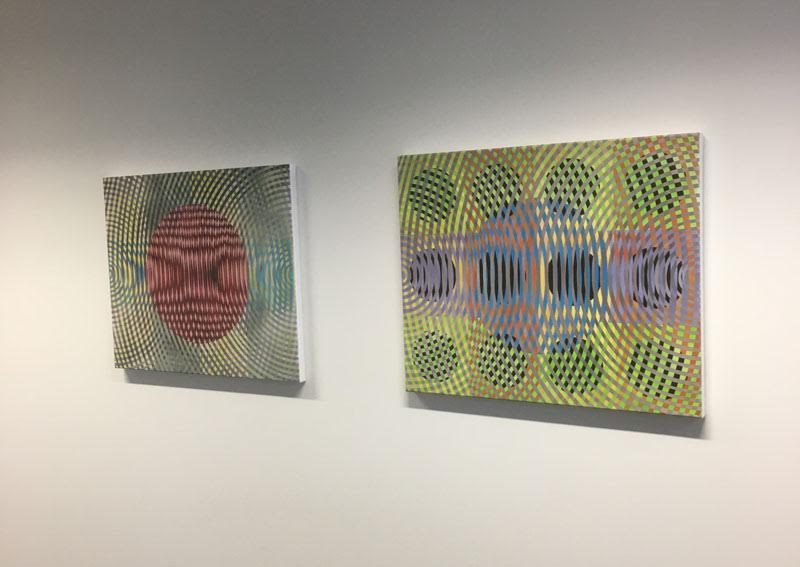 When clients are interested in installing office wall art, they usually have an idea of the kind of art they visualise seeing hung up in their offices. They may not necessarily have an eye for art and be familiar with different artwork styles, but a preference in colours and broader themes is a good starting point to identify the best artwork for offices. In the case of this project, the client was conscious of choosing paintings for office that were aligned with their spiritual and aesthetic preferences, which helped narrow the artwork options. Other factors borne in mind were the appropriate artwork sizes for the offices, since the chosen artwork for office space must be in proportion to it.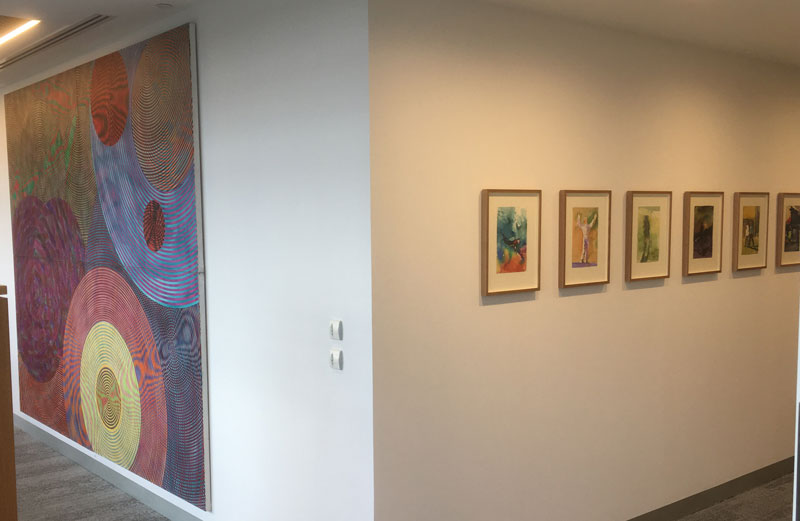 The client was keen to finalise artworks that were appealing and a conversation starter, while also being consistent with their spiritual and aesthetic preferences. Bearing these requirements in mind, Dagmar selected 'Sonic Network No. 1', a 3 metre artwork by Aslanidis as the statement piece for this project, and smaller works by both Aslanidis and Coutts for other office areas. It was great to see the company's staff interact with the paintings as they were being hung. The final result was a great finishing touch to a world class interior design fitout.